Show Name: "MMS Salvatore"
Barn Name: Damon
Make/Mold: Tina Lamport's resin HA Fritz (edition of 125)
Mediums: Pastels, Acrylics and Color Pencils
Breed: Friesian Sporthorse
Gender: Stallion
Color: Metallic Black Tobiano
Markings: White Stripe, Socks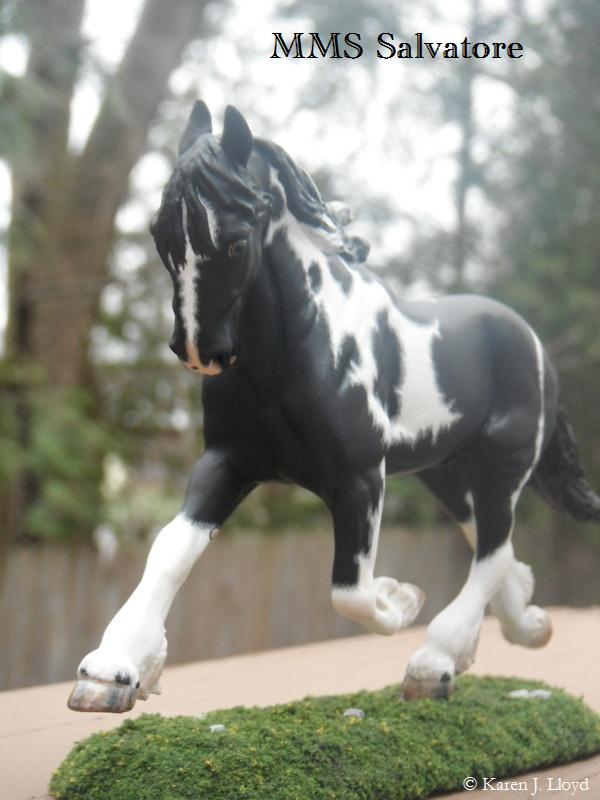 He has earned 2 NAN cards to date.
Awards:

Random Mini Show (April 2013):

AR Division:
2nd Breed (Other Sport / Coaching Breeds)
2nd Workmanship


NEMHC Live (April 2013):

Open AR Division:
5th Workmanship
10th Breed (Other Sport / Coaching Breeds)



Copyright © 2013 - Karen J. Lloyd / Nature Heart Studio. All Rights Reserved.

All site content and photographs copyright Karen J. Lloyd unless otherwise noted. Any reproduction or use is illegal without express written consent.