Show Name

:

"

MMS Shangri-la 222

"Barn Name

: Shangri-la

Make/Mold

: Customized Breyer Stablemate Django. All sculpting work (new tail, new forelock, mane extensions, extra feathering, armpit / chest wrinkles, and stallion enhancement) done by Karen J. Lloyd

Mediums

: Magic Sculpt, Pastels, Acrylics and Color Pencils

Breed

: Friesian

Gender

: Stallion

Color

: Dappled Sun-bleached Black

Markings

: None

Completed

: NaMoPaiMo 2021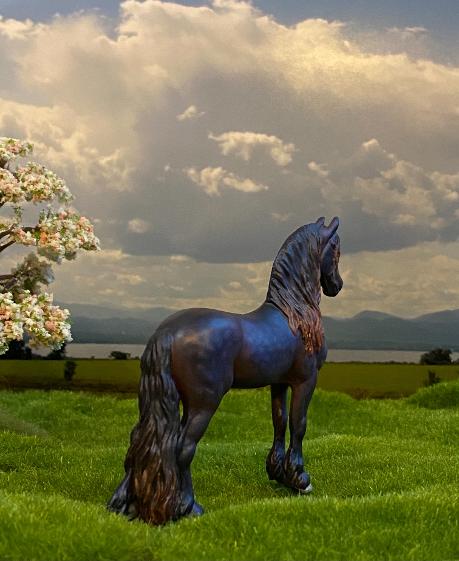 Copyright © 2021 - Karen J. Lloyd / Nature Heart Studio. All Rights Reserved.

All site content and photographs copyright Karen J. Lloyd unless otherwise noted. Any reproduction or use is illegal without express written consent.